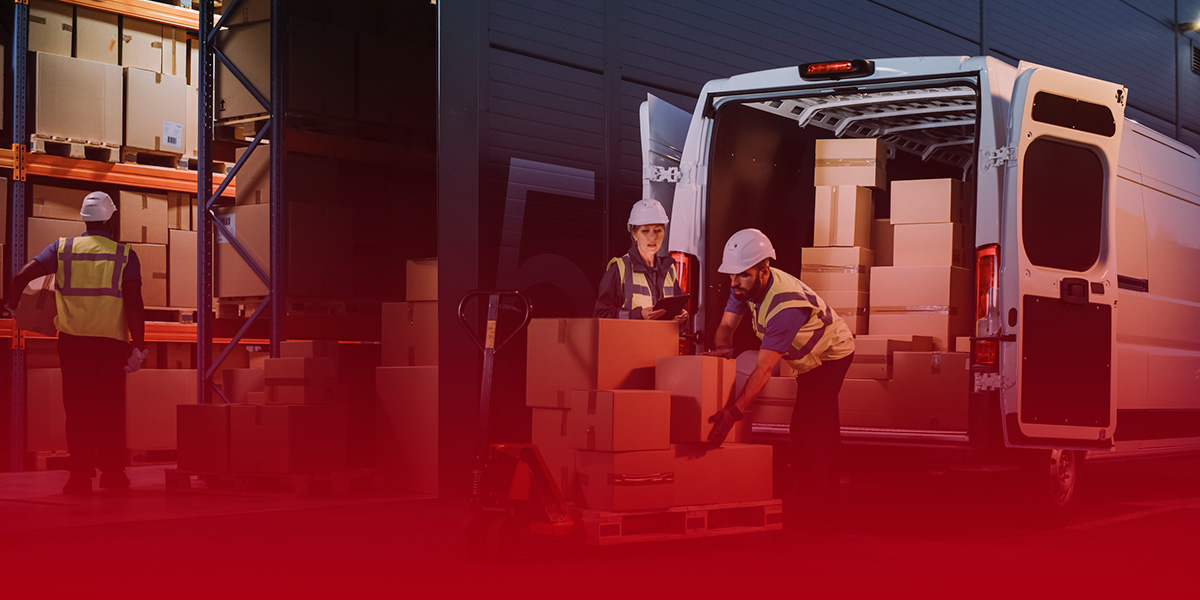 When you carry or tow a payload of any sort, it is essential to know how much your vehicle can handle and the legal limits at a federal and state level. That is because overloading your truck, cargo van, SUV or car is a leading safety risk, and you want to protect and preserve your vehicle's integrity.
Use this information as a helpful guide, but when in doubt, refer to your vehicle owner's manual or contact the dealership or manufacturer for final clarification on how much weight your vehicle can handle.
Commercial Vehicle Weight Capacity
Federal law controls the interstate system's maximum gross vehicle weights and axle loads. Federal limits are 80,000 pounds gross vehicle weight, 20,000 pounds on a single axle and 34,000 pounds on a tandem axle group. It is also crucial to comply with the commercial vehicle rules by state, which might differ from the federal weight limits for commercial vehicles.
First, please know how the Federal Motor Carrier Safety Administration defines a commercial motor vehicle. Your vehicle counts as a CMV if it meets criteria such as weighing 10,001 pounds or more, generally calculated with the first two relevant items listed.
Gross vehicle weight rating: The total permissible weight of the vehicle and payload.
Gross vehicle weight: When stationary, the vehicle's total weight, including its load.
Gross combination weight rating: The maximum weight allowed for a vehicle/trailer combination.
Gross axle weight rating: The amount of weight allowed to transfer from each axle to the road, including the weight it supports. GAWR is more applicable to bigger vehicle classes.
What Is Gross Vehicle Weight Rating?
The GVWR is the total weight capacity of your car, van or truck, which includes the vehicle itself, any attachments and modifications, passengers and all cargo. To begin, find your GVWR in the owner's manual. Alternatively, a sticker — sometimes called the Safety Compliance Certification Label — should be on the edge of the driver's door for easy reference.
The U.S. government classifies vehicles into different GVWR classes based on their capacities.
GROSS VEHICLE WEIGHT RATING CLASSES WITH EXAMPLES

GVWR CLASS NUMBER

CLASS WEIGHT IN POUNDS

CLASS WEIGHT IN KILOGRAMS

(WITH DECIMALS ROUNDED UP)

VEHICLE CATEGORY

1
0 to 6,000 lbs
0 to 2,722 kg
Light Duty
Mini pickups, SUVs, CUVs and mini vans
2
6,001 to 10,000 lbs
2,722 to 4,536 kg
Light Duty
Full-sized pickups, step vans, minibuses and utility vans
3
10,0001 to 14,000 lbs
4,536 to 6,350 kg
Light Duty
Box trucks, 3/4-ton pickups and commercial walk-in vans
4
14,001 to 16,000 lbs
6,351 to 7,257 kg
Medium Duty
City delivery trucks, large commercial walk-in vans and larger box trucks
5
16,001 to 19,500 lbs
7,258 to 8,845 kg
Medium Duty
Bucket utility trucks, largest commercial walk-in vans with double rear axles and largest city delivery trucks
6
19,501 to 26,000 lbs
8,846 to 11,793 kg
Medium Duty
Single-axle straight trucks, stake bodies, large beverage trucks and school buses
7
26,001 to 33,000 lbs
11,794 to 14,969 kg
Heavy Duty
Moving vans, tow trucks, refuse trucks, medium semi tractor
8
33,001 lbs and heavier
14,969 kg and heavier
Heavy Duty
Cement trucks, fire trucks, heavy semi-truck sleeper cabs, larger refrigerated vans and largest semi cabs
Commercial Vehicle Towing Capabilities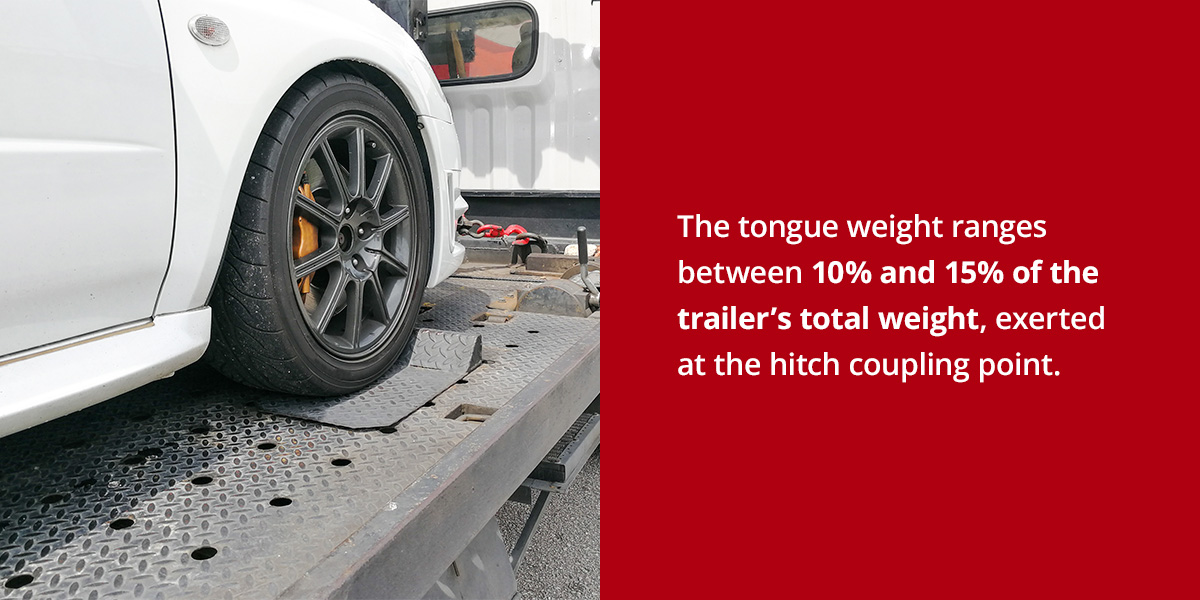 According to the Code of Federal Regulations, different trailer definitions outline the trailer types based on how they support the weight and how much rests on the towing vehicle. Your vehicle must bear part of your trailer — the trailer tongue weight.
The tongue weight ranges between 10% and 15% of the trailer's total weight, exerted at the hitch coupling point. For example, assume you have an unloaded trailer that weighs 3,000 pounds. In that case, your tongue weight is between 300 and 450 pounds — remember, this only accounts for the weight of an empty trailer.
When you load your trailer, review the fully loaded listed capacity and pack the trailer with the weight distributed evenly between sides. Include slightly more weight near the trailer nose for safety purposes.
What Is Gross Combination Weight Rating?
Once you know the GWVR for your vehicle and trailer and how to account for the trailer tongue weight, you need to understand how the GCWR works, as it tells you the maximum permissible combined weight of the truck and trailer. The GCWR is in the owner's manual or the driver's door jamb. The GCWR is heavier than the GVWR, as your vehicle can safely carry more with a trailer than it can take alone.
However, the additional weight means more strain on your brakes. Additionally, ensure your vehicle and trailer hitch can support the payload — even if your vehicle can pull the gross trailer weight, you still need to double-check that the hitch type and class match your vehicle's towing capacity.
How to Calculate Your Payload Capacity
To determine your maximum payload for a commercial van, take the GVWR and subtract the curb weight — the vehicle without passengers or cargo. If your van has modifications or upfitting, add these to the commercial vehicle van weight before subtracting.
On the other hand, if you need to haul a trailer, your towing capacity is the GCWR minus the curb weight of the commercial vehicle and the trailer. The calculations are simple enough with the proper outline. Let us offer an example where you have a commercial vehicle van weight of 5,313 pounds like the Mercedes-Benz Sprinter specifications show and add additions for calculations:
A commercial van with a GVWR of 8,550 pounds
A GCWR of 13,550 pounds
The van has a base curb weight of 5,313 pounds
The van has added custom specialty equipment that weighs 300 pounds
A trailer that weighs 2,000 pounds
Tools and equipment weighing a combined 1,500 pounds
Two passengers weighing 170 pounds each
CALCULATE COMMERCIAL VEHICLE MAXIMUM PAYLOAD CAPACITY

Commercial Vehicle Only
8,550 lbs (GVWR) - 5,313 lbs (curb weight) - 300 lbs (van additions) = 2,937 maximum payload capacity
Commercial Vehicle With (Empty) Trailer
8,550 lbs (GVWR) - 5,313 lbs (curb weight) - 300 lbs (van additions) - 200 lbs (trailer tongue weight) = 2,737 maximum vehicle payload when towing
Commercial Vehicle and Trailer With Payload
13,550 lbs (GCWR) - 5,313 lbs (curb weight) - 300 lbs (van additions) - 2,000 lbs (gross trailer weight) - 1,500 (cargo) - 340 lbs (passengers) = 4,097 remaining combined payload capacity
For large heavy-duty vehicles, you must also consider your GAWR — you should review how much your axles can support and the legal gross axle weight limits.
Safety Tips for Driving Commercial Vehicles
Since a commercial vehicle is usually one of the larger vehicles on the road, you have a higher responsibility to pack and drive safely to protect yourself and others. Your vehicle manufacturer assigns the weight limits for the GCWR and the GVWR. Please do not exceed these limitations. There are various ways to secure your commercial vehicle, follow tips for road safety and meet the responsibilities of driving a truck, van or delivery vehicle:
Remain within the legal weight limits.
Use a trailer and trailer hitch that match your vehicle GCWR.
Install high-traction surface flooring to prevent items from sliding.
Distribute the weight correctly in your vehicle and trailer.
Load slightly more weight at the nose of the trailer to prevent upward pivoting at the hitch.
Pack the cargo securely using durable customized shelving systems or similar methods.
Remember your stopping distance increases with added weight.
Adjust your maximum driving speed accordingly.
Try to use controlled cornering and braking.
Accelerate steadily rather than rapidly.
Do pre-trip vehicle inspections.
Ensure tire pressure is correct for the cargo weight.
Always buckle up and stay alert.
Upfit Your Commercial Vehicle With Advantage Outfitters, LLC
Whether you are a plumber, electrician, landscaper, run an AV company or make deliveries, Advantage Outfitters has the upfitting essentials to make your cargo van safer and more organized, ergonomic and efficient.
When you carry heavy tools, equipment and parcels, you need durable and reliable ways to secure items in your van, such as shelving, buckets, hooks and ladder racks that will make a minimal difference to your commercial vehicle van weight. You can browse our products online and shop upfitting equipment by vehicle to find customized solutions for your exact cargo van type and business needs. To discuss your desired product or package, please contact our team today!